RTGS - (Real Time Gross settlement)
RTGS- Real Time Gross Settlement- This is a system where the processing of funds transfer instructions takes place at the time they are received. Also the settlement of funds transfer instructions occurs individually on an instruction by instruction basis (gross settlement). RTGS is the fastest possible interbank money transfer facility available through secure banking channels in India.
Our Bank offers transfer of funds through RTGS. Our customers can have secure, economical and reliable transfer of funds from our bank to the beneficiary's accounts with other member banks across the country and from remitter's account in a particular member bank to the beneficiary's account with our bank. Minimum stipulated transaction value for using this facility is Rs.200000/-.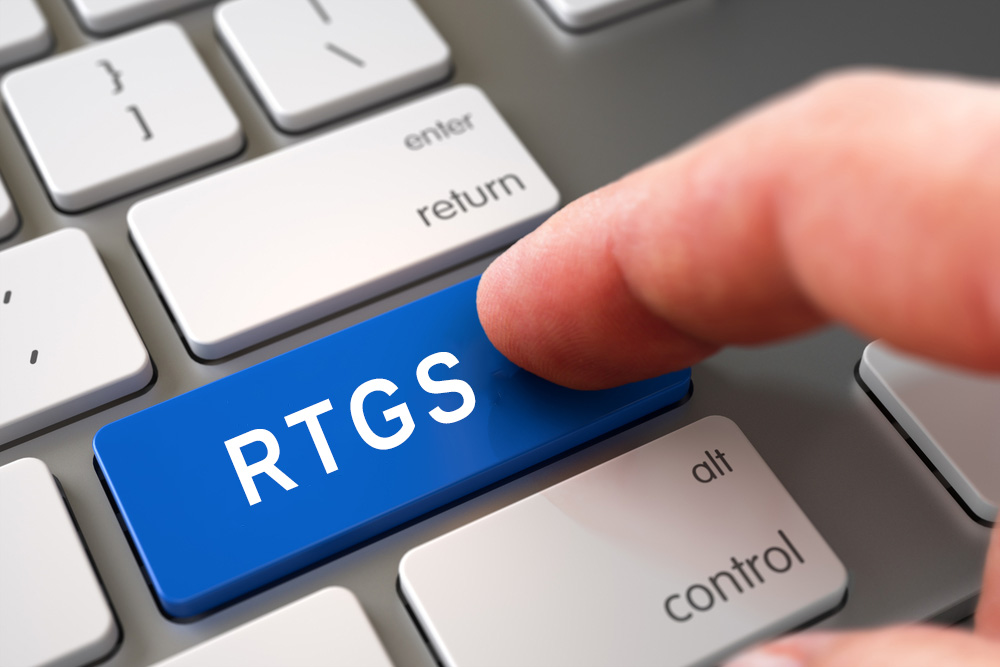 Beneficiary's Information Required for transfer of funds
Account Number of the beneficiary
Name of the beneficiary bank,
branch and its IFSC
Sender to receiver information, if any
| Amount Range | Charges (in ) |
| --- | --- |
| 2 Lac to 5 Lac | 25 |
| Above Rs. 5 Lac | 50 |
Monday to Friday - 8.00 am to 4.30 pm
Saturday (Except 2nd & 4th Saturday) - 8.00 am to 4.30 pm
Under normal circumstances the beneficiary Bank branch receives the funds in real time as soon as funds are transferred by the remitting Bank.
If the beneficiary's bank is unable to credit the beneficiary's account for any reason, the former will return the money to the remitting bank. Once the amount is received by the remitting bank, it is credited to the remitter's account by the branch concerned.
RTGS and NEFT services are enabled only in specific bank branches across the country. A list of such RTGS/NEFT enabled branches can be obtained from the RBI website, http://rbidocs.rbi.org.in/rdocs/RTGS/DOCs/RTGEB1110.xls for RTGS and for NEFT.
| | |
| --- | --- |
| Chembur | SRCB0CNS002 |
| Cheetacamp | SRCB0CNS003 |
| Chunabhatti | SRCB0CNS004 |
| Mahul | SRCB0CNS005 |
| Govandi | SRCB0CNS006 |
| Koparkhairne | SRCB0CNS007 |
| Ghatkopar | SRCB0CNS008 |
| Mankhurd | SRCB0CNS009 |
| Bhandup | SRCB0CNS010 |
| Pratiksha Nagar | SRCB0CNS011 |
| Kharghar | SRCB0CNS012 |
| Panvel | SRCB0CNS013 |
| Thane | SRCB0CNS014 |
| Ramabai Nagar | SRCB0CNS015 |